This entry serves as a supposed goodbye to summer. I sure be missing those movie marathons.
SCHOOL
School will be starting tomorrow. (Pilit na Yay!). This semester I'm on 21 units which means I need to push myself again. I'll be taking 2 Communication classes, 2 Journalism classes, Photography, Film Genres class and Microeconomics. These subjects sound pretty damn serious.
Academics won't be my only concern next semester. I'm a part of three organizations, so I'll also be spending some time on fulfilling my delegated tasks on each organization. Hopefully, I can manage to do my academics and extra curricular activities at the same time.
GOAL!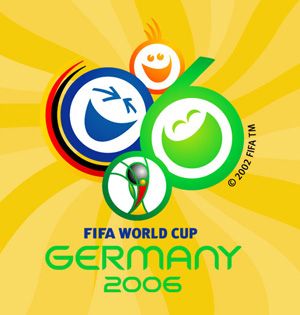 The FIFA World Cup 2006 in Germany had started! I'm not the stereotyped fan of football/soccer (No painted heads!) adding up that in the Philippines, soccer/football is virtually unknown. I am not even aware of the player's names (but my name list is now getting longer). But hey, you don't need to know their names to enjoy the game. I've been watching live feed of the games every early morning (games start at 9/10pm and end around 4/5am) which I think made my eyes really droopy. But since I'll be starting classes tomorrow morning, maybe I'll just get my football news in the internet.
My titas and tito are on a Western European tour now and I think Germany is on their itinerary. I hope I can at least get a world cup shirt. :P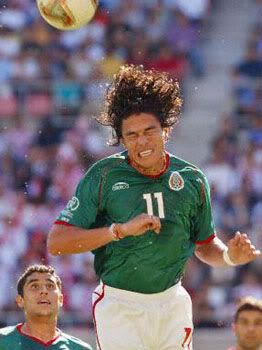 Mexico's Ramon Morales with a header in their game yesterday versus Iran. Mexico wins 3-1.
Who's my bet in getting the cup?
Mexico played a good game yesterday. But it's still early for assumptions since only half of the 32 teams had played. But now, I'm rooting for
Mexico
. Maybe it will change if I see Brazil's game.