I was really irritated that we had to go to school today, May 2, 2005. Since today was Labor day and we should had been staying on our homes resting. But, NO. I had to go to school early in the morning for my CWTS orientation programme. I was also a little bit of puyat because I got home late yesterday.
I got into school with a broken spirit, sleepy body and careless attention. I was also irritated on the fact that there were no jeepneys to UP since there was no work and school for today.

But I was really inspired by the talk given to us kanina. Professor Benito Lim, a former UP CMC Professor and a Political Scientist gave a talk on Governance. I was really inspired by his talk. First he gave out stories, much like an old man, about his UP experiences which was really funny. Dati daw, bus were the ride here in UP. hehe.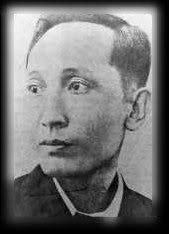 His main talk, focused mainly on governance. I learned a lot from him like how bright Apolinario Mabini really is. Before the Malolos Convention, Mabini drafted 5 constitutions but his constitutions were rejected. Mabini was then exiled to Guam because he was considered a threat on the colonial government by Arthur McArthur and William Howard Taft.
Also, he implied the importance of Mass Communication in the society. One of the key problems of our society, according to Prof. Lim, is Misused Mass Media. I am really inspired by his talk that it made me realized how big of an impact I can make as a media person. It made me think of not shifting. hehe
______________________________________________
SURVIVOR UPDATE:

Stephenie was voted out. Wahaha! *jerick sobs... waahh! I really like her, too bad she was a threat. sob sob