I've become a clean freak.
I started 2006 cleaning. I woke up on Jan.1 with the desire to clean our bathroom. This was the bathroom that me and my two sisters uses. The bathroom was really gross before. It has lots of cobwebs, some dirt that I didn't know how it get there, old toothbrushes, lots of half used papaya soaps, empty bottles etc.
It was wilder than the zoo.
I was challenge as I cleaned it up in 2 hours. hehe. But now, It's squeaky clean.
I targeted my computer next. It has lots of unused programs, spywares, adwares. Hehe. Now, it's clean (I think).
CAREER OPPORTUNITY: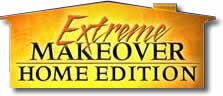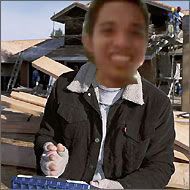 Worker for Extreme Makeover: Home Edition. hehe