After our cheering presentation, we went to dinner (or is it the other way around?) anyway. Then we went outside for ghosthunting/starry walk.
It was so cool!
I never saw that many stars since our bivouac in 2004. With only few houses in Southridge, grassy lots looks like a place where salvaged people are thrown into. Really spooky. But, we ended up running and laughing. Haha.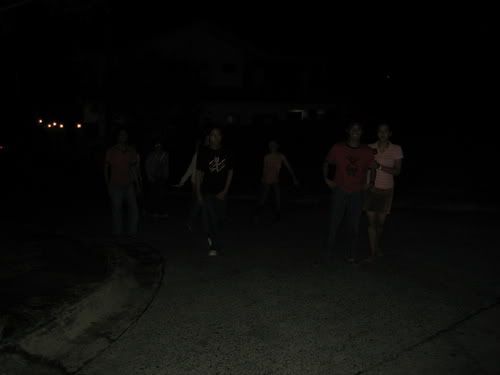 Spooky!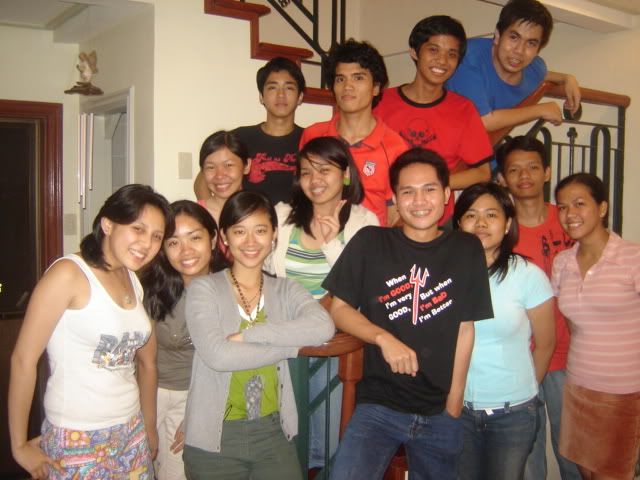 After the tired and sweaty walk.
We arrived back really tired and sweaty, so while the EBs are having their meeting, we went on to prepare ourselves and call it a night. But actually, even though we arrived at 9, we ended sleeping at around 2AM due to the following reasons:
1. Constant Chismisan
2. Pinoy Big Brother Eviction Night kasi
3. Eva's card hula which revealed who will marry whom. Yada.
4. Chismisan ulit.
5. Pusoy Dos.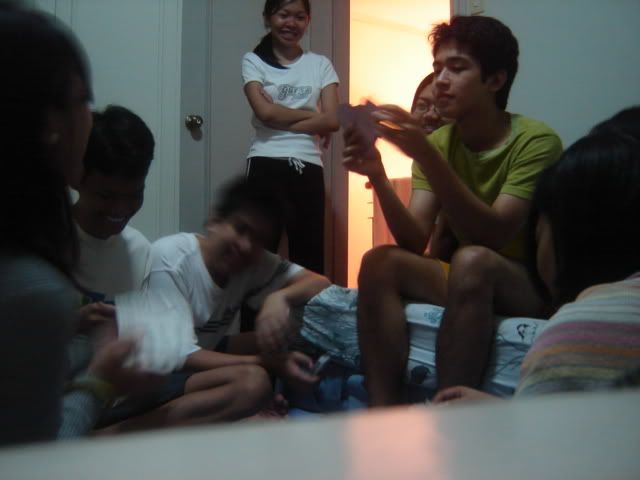 Marlowe getting a good card ata.
We woke up at around 6/7 in the morning to cook breakfast. We again started on our semplanning serious stuff after breakfas. We were supposed to fix ourselves after breakfast but because Gab (grr! haha joke) accidentally locked our bedroom, we ended up finishing our semplanning on our sleepwear.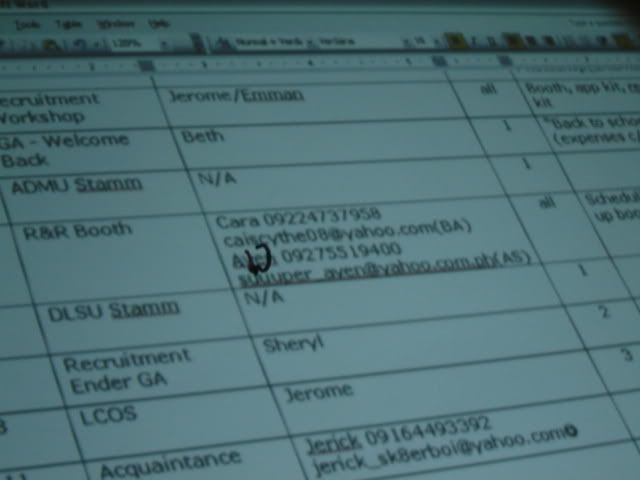 For this coming semester, I was asked to head an Acquaintance Party for the incoming applicants. Yeehee. I hope I can do it!
After finishing lunch, our bedroom door was finally opened and prepared for our ride back home. We went home at around 4PM.
Before leaving, picture muna.
Haay! I really enjoyed our YPS. An entry that deserves the 100th slot! ( I just reached my 100th post! Yipee!!!)
(anyway, thanks cara/aiesecupd multiply for the pictures)
Check my multiply for more pictures: http://jeryk.multiply.com