Yesterday, I went to see the film "The Da Vinci Code" along with Mom and Dad. I'm halfway through the book and many of friends discouraged me from watching it yesterday and that I should had finished reading the book first.
Apart from it's big blockbuster cast and special effects, the movie's story plot and claims proved to be far more controversial (Except for Tom Hanks' weird hair). Anyway, we all know from media hypes that the movie debunks the catholic church and Jesus himself. And with our conservative catholic country, i expected this reaction from our leaders.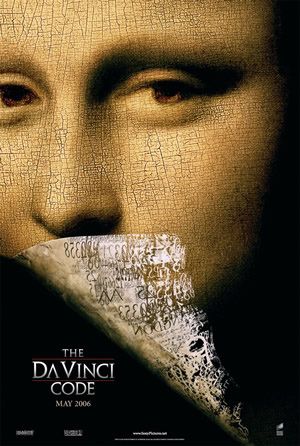 But what bothered me was how naive our lifestyle and view on society is. I just feel somewhat deprived of my freedom of expression and religion. I know that 85% of our population is catholic, but that doesn't give us the right to suppress our right to know and look on the other side.
I am a practicing Catholic somewhat over from the usual simba-simba Catholic. I do go to church almost everyday, have my confessions regularly, attended rosaries sessions, novenas, feast etc. I am proud that I am Catholic. I am even a semi practicing Opus Dei (I go to Kapuluan Study Center which is run by Opus Dei). And I firmly believe that my faith on to the church was not swayed by a fictional claim.
I mean, maraming movies shown under a PG13/R13 rating possessing FAR TOO MANY VIOLENT SCENES. Bakit di yun ang istop nila.
Nakakainis lang talaga isipin.
Our leaders do not believe with the capacity of Filipino Catholics.
Sayang naman, marami na ang di makakita tuloy sa weird hair ni TOM HANKS. :P
I suggest you guys that if you can't go to the movies, get a pirata copy and watch it for yourself. I know that you are far more open minded and critical than what our leaders think.