In preparation of the coming school year, my org AIESEC held its Semplanning at the windy hills of Tagaytay. Ayun, medyo tinatamad ako magsulat. Let the pictures speak for themselves.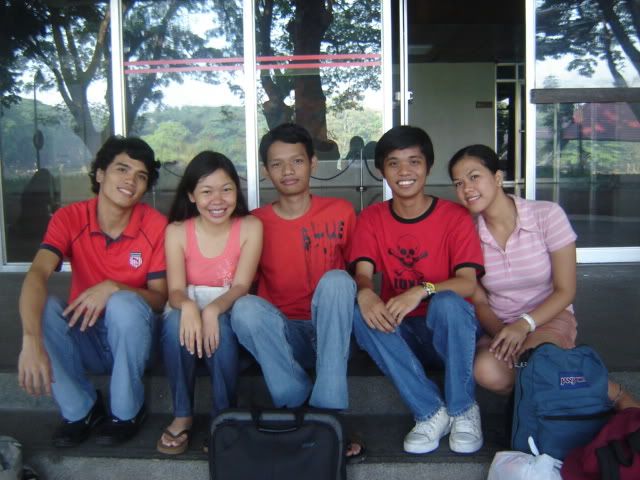 This is while we are waiting in BA. Haha. We were supposed to meet at around 6.30 but we ended up leaving an hour after.
Now as we got to Tagaytay at around 10. All of us (13+1[ayen who arrived in the afternoon]) started fixing our stuff, choosing on which bed we'll sleep. Yadiyada. Then, after fixing lunch, we went on to "official business".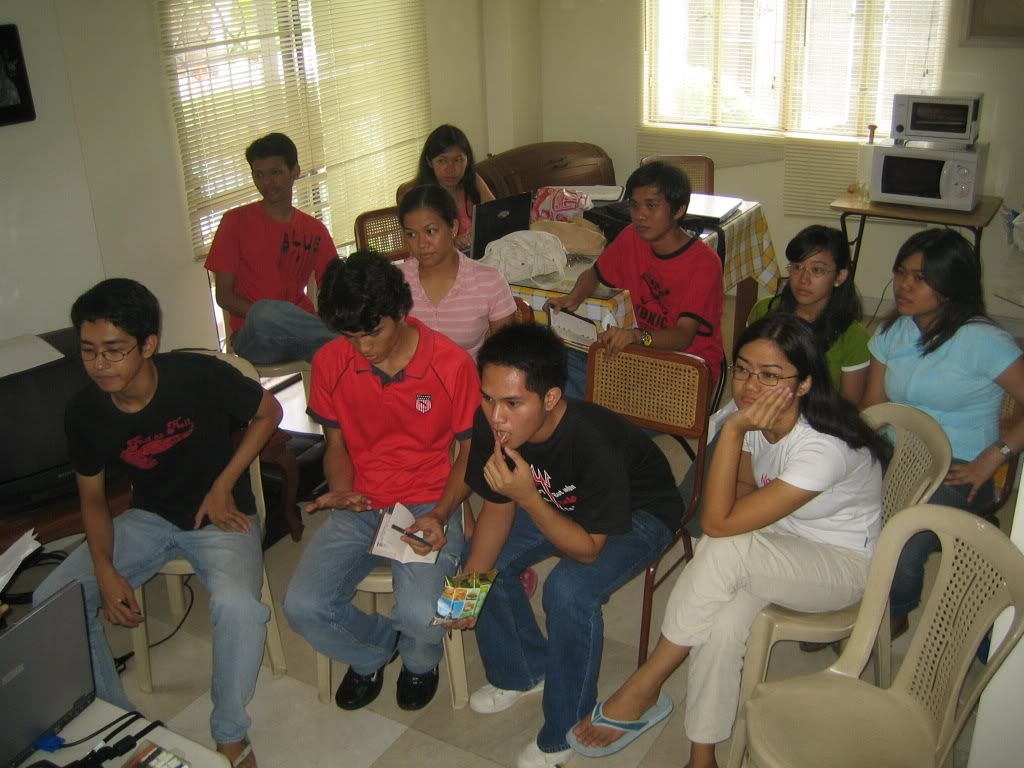 Everyone's serious while looking on the presentation.
Now, after doing those serious semplanning stuff, we went to do a cheer for the coming DevCon (One of AIESEC's seminar). Haha. This was so funny. I was grouped with the EBs. Shoutout to Emman, Eva and Clarice. We made one of the most unique and probably the most creative cheer/tula ever. But it was fun and I hoped everyone enjoyed it. :D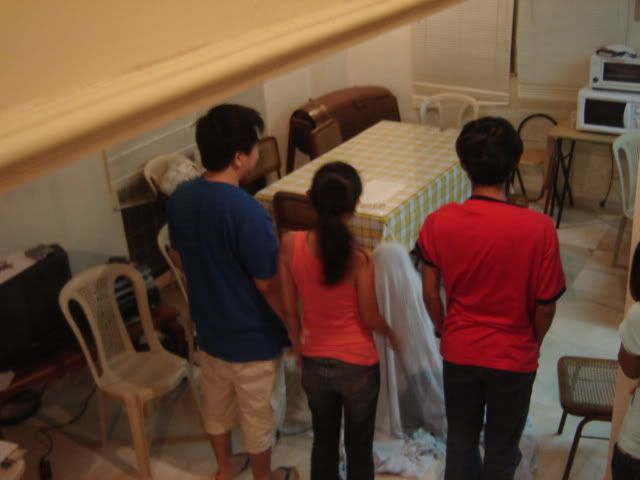 Emman, Clarice, Jerick and Eva (on white cloth for ghost scene)