Nagpunta kami ng lolo ko ng Palawan last weekend just to spend the last days of my summer vacation before classes start. Actually, we had plans on going to HongKong but naisip namin na mas OK na sa Palawan muna pumunta kasi I also haven't been on that place.
Dapat nga di na kami tutuloy sa Palawan because of at that time kakalabas din nung Malaria issue in Palawan. But what the heck, di naman kami pupunta sa bundok or anything and malayo naman kami sa mga Malaria infested area, masyado lang talaga pinapalaki ng media yung issue.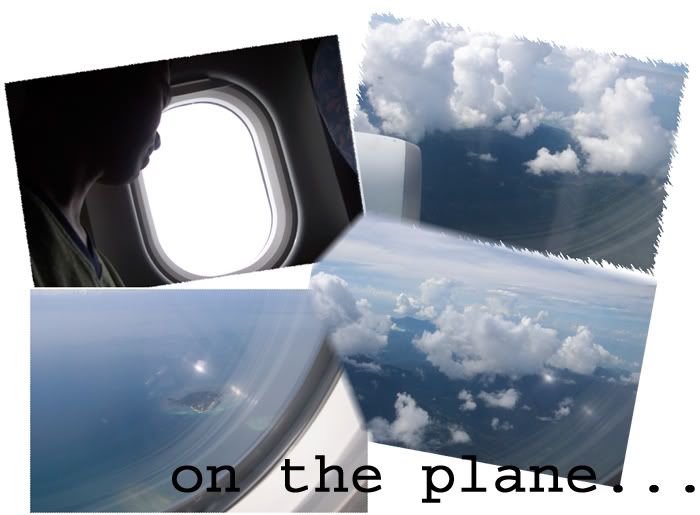 So anyway, we left Manila last Friday on a PAL flight. As we were on the plane going to Palawan, kitang-kita mo ang mga beautiful islands nito. Clear blue and green waters and white sand beaches.
We arrived in Puerto Princesa in about an hour and I can say that Puerto Princesa is a rural mixed with an urban lifestyle.
So, we had checked in our hotel, Casa Linda Inn. I really like Casa Linda. It has a home-y feeling apart from those luxurious hotels. Kasi I'm looking forward talaga on a getting in touch with nature, ayoko muna ng city life. I really liked the place.
After resting for a while, we went on a tour around the city. We went to the croc farm and butterfly garden. Sumakay kami on a trike (which is by the way, the basic mode of transportation in Puerto Princesa) to our destinations. First, we went on the Butterfly Garden. Di pa ako nakakakita ng butterflies on in one place, so I really enjoyed the tour. But, it was not what I was expecting. The place was a little bit small and a little bit itchy. But the butterflies were great and I enjoyed taking pictures of them.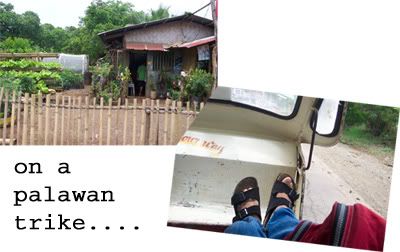 Then we went into the Croc Garden, some kilometers from the Butterfly Garden. It was not properly maintained since the place looks a little bit dirty and unorganized. Pero kudos pa rin since it served as a sanctuary for injured crocs.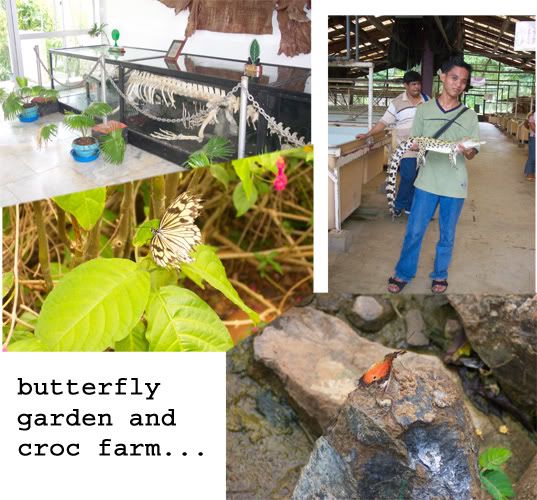 We headed back to hotel after kasi my grandpa will meet dapat this PPC councilor that he knows. But we were met by her secretary pa rin and we were treated on free food. I love their food pala on Palawan, fresh seafood a la carte.
TO BE CONTINUED....