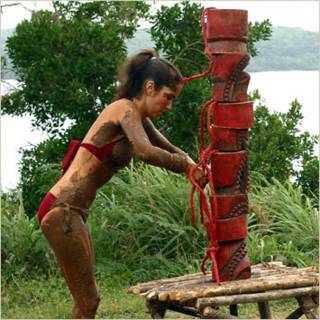 The latest surivor episode was out and it was Julie who got the boot. Well for obvious reasons, she was the only remaining contestant from the Ami's original alliance. So it was easy for them to vote her. Even though Eliza voted with her, Jules still got the boot.
Well tomorrow is the the final episode (I can't watch tomorrow's telecast because of school..)...but that's ok i'll watch na lang sa sunday...
I hope Eliza or Chris wins...

PHOTOS COURTESY OF CBS.COM